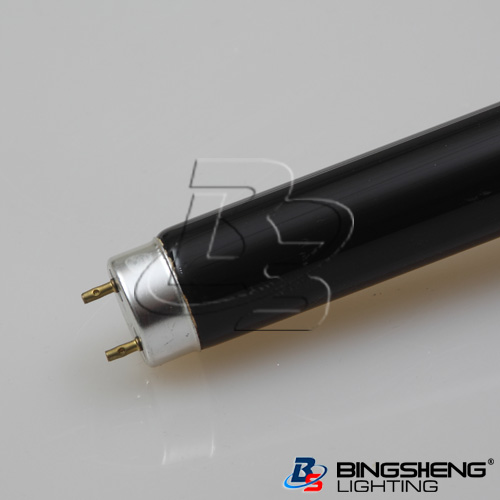 Product Model: TL T8BL
Description:
Item No.: BS-TLT8BL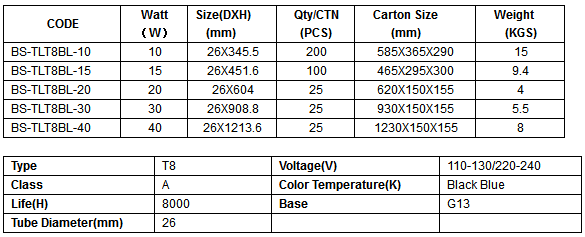 Features:
1. Fluorescent lighting is 66 percent cheaper than regular lighting while providing the same brightness. When you consider that a quarter of any home's electrical consumption is done through light bulbs, the savings can add up considerably.
2. Fluorescent lighting lasts longer. On average, a fluorescent tube has a lifespan six times longer than a regular incandescent bulb. They tend to burn less after continuous use, and can be turn on and off without being afraid of burning it.
3. Fluorescent lighting does not give off heat, which makes them great for area lightning and for areas where additional heat can cause equipment to malfunction or bother the users.